Gourmet shops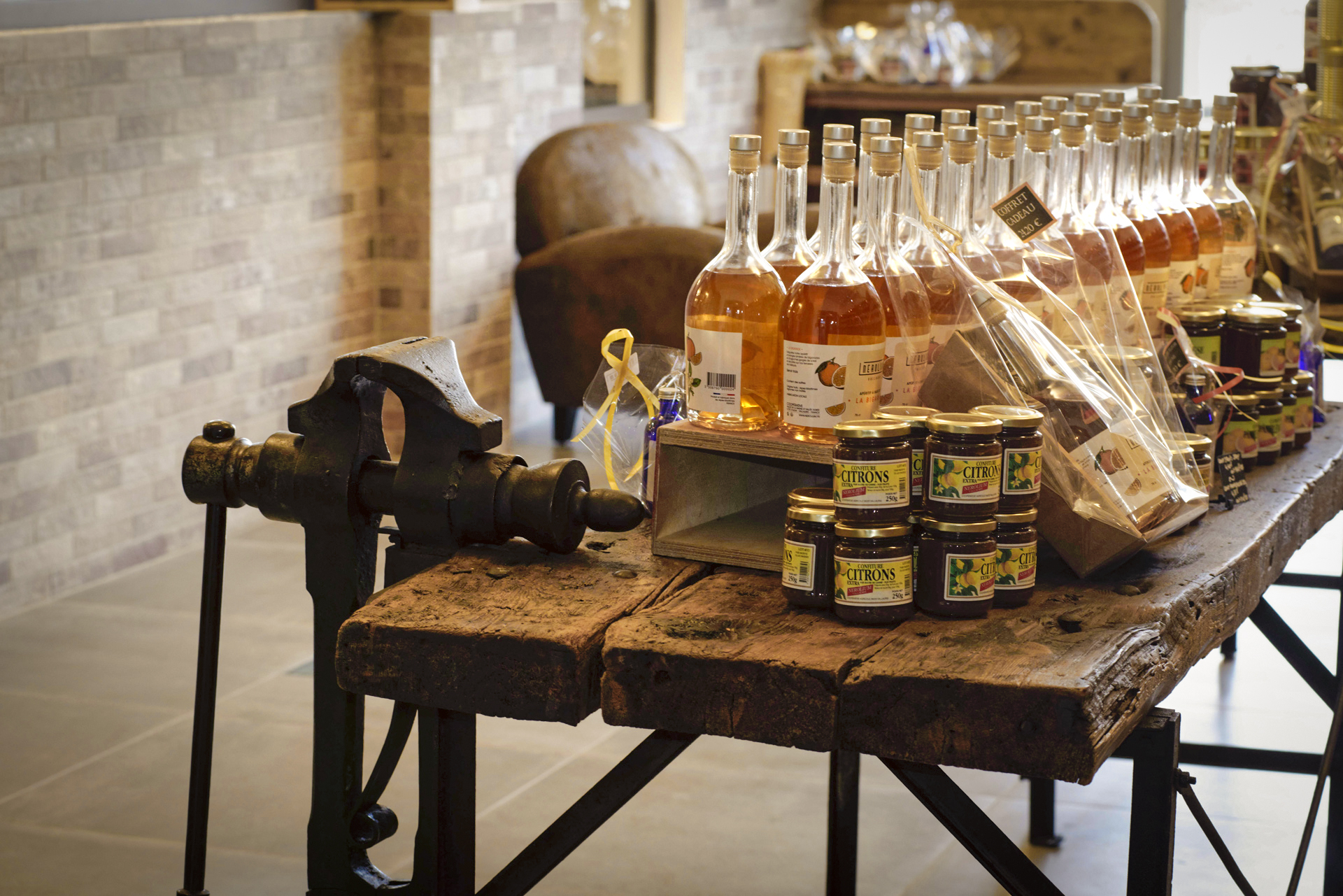 Fruits of nature since 1904
Since 1904 we cultivate the taste of authenticity. Come and try it through a selection of local products, all crafted respecting our cooperative's traditions.

Find the bitter orange, grapefruit, lemon or three citrus jams, orange blossom water and bitter orange aperitif drink at Golfe-Juan's ecomuseum's gift shop. But also, a wide selection of products from local olive trees, grapevines, honey and local culinary dishes, which you can discover at our shop in Vallauris.
Contact us :
Écomusée et boutique gourmande
140, avenue de la Liberté
06220 Golfe-Juan, France
Phone : +33 (0)4 93 63 74 29
E-mail : golfe@nerolium.fr
Come and visit ! You can have a free visit with no fee for 45 minutes.
Want to be guided through your tour and learn more? Vallauris-Golfe-Juan's tourism office organises guided tours, we strongly recommend it for groups.
If you're interested in a guided tour, contact them:
Phone : +33 (0)4 93 63 18 38
E-mail : contact.tourisme@vallauris.fr
Opening hours Tuesday to Saturday:
10:00 – 12:00
14:00 – 17:00
Sundays, Mondays and holidays:
Closed
Accessible to people with reduced mobility
Pets not allowed except for guide dogs
Accepted payment methods :
Credit card, Bank check, Cash
We do not accept :
Cadhoc, Tir groupé, Kadéos, American express